Reduce Your Recovery Time and Risk of Complication with Laparoscopic Bariatric Surgery
Laparoscopic surgery allows doctors to operate using very small incisions. Compared to traditional, open surgeries, this minimally invasive technique is less traumatic to the treatment area, which provides a number of advantages to patients. Overall, laparoscopic surgery can provide patients with quicker recovery, less post-operative pain, and fewer side effects. Tijuana Bariatrics is proud that the surgeons use laparoscopic bariatric surgery to local and traveling patients in Tijuana, Mexico. Find out how experienced surgeons Dr. Fernando Garcia, Dr. David Vazques, and Dr. Luis Pasten can use a laparoscopic approach to help you safely lose weight. Contact Tijuana Bariatrics today to learn more about our low-cost laparoscopic surgery.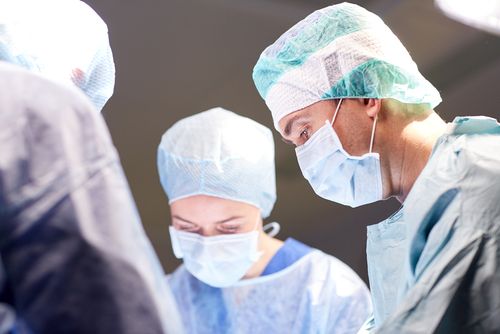 Traditional vs. Laparoscopic Surgery
Traditional bariatric surgery typically involves a single incision in the midsection, which allows the surgeon access to the abdominal cavity. This incision can vary from three to six inches, or more in some cases. Alternatively, a laparoscopic procedure requires one to six very small incisions in the abdomen. Several surgical instruments, including a tiny camera called a laparoscope, can be inserted through these incisions. In this way, the surgeon can manipulate the surgical tools while working off of images that are projected onto a video monitor.
Laparoscopic Bariatric Procedures
The surgeons working through Tijuana Bariatrics use the laparoscopic procedure to preform:
Our experienced doctors will discuss your unique health condition and physical requirements to help determine which type of weight-loss surgery is best for you.
Contact Us Today to Learn More
Tijuana Bariatrics wants to help you lose the weight that is compromising your health and quality of life. Contact us today to find out which minimally invasive weight-loss surgery is right for you.