Plastic Surgery in Mexico: A Safe and Affordable Option
If you are interested in undergoing plastic surgery after bariatric surgery, Bariatric Mexico Surgery is a safe, affordable choice. Bariatric Mexico Surgery offers a range of reconstructive and cosmetic surgeries, as well as non-surgical skin treatments in both Tijuana and Monterrey Mexico. Every treatment is tailored to the patient's individual goals and needs in order to provide natural-looking, attractive results and a significant boost in self-confidence. Contact us today to learn more about all the advantages of plastic surgery in Tijuana and Monterrey Mexico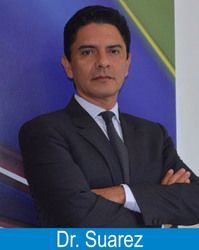 Cosmetic Procedures
Bariatric Mexico Surgery offers a wide range of reconstructive and cosmetic surgeries at locations in both Tijuana and Monterrey Mexico:
Breast Procedures: Clients can enhance the bust line with breast augmentation, breast reduction, or breast lift.

Body Contouring: Tummy tucks, arm lift, thigh lift, liposuction, butt lift, and other options can refine your contours and help you look lean and fit.

Facial Procedures: You can achieve a younger look or a more balanced profile with enhancements like rhinoplasty, facelift, and eyelid lift.

Non-surgical Therapy: Anti-aging treatments like dermal fillers and BOTOX® Cosmetic are effective alone or when combined with other treatments.
Bariatric Mexico Surgery also provides effective laser treatments at the Monterrey location.
Learn More About Benefits of Non-surgical Plastic Surgery Here